may 2001
in preparation for a rebuilt motor being installed in June 2001
I removed the stock turbo to be upgraded/rebuilt by Majestic Turbo


before shots



blades have been bent and twisted ,
the whole shaft spun freely but wobbled
one day later .......

Back from
Majestic Turbo

notice the porting of the intake allowing for the larger diameter wheel,
you can see the difference between stock and upgraded
also note the more aggressive pitch on the exhaust below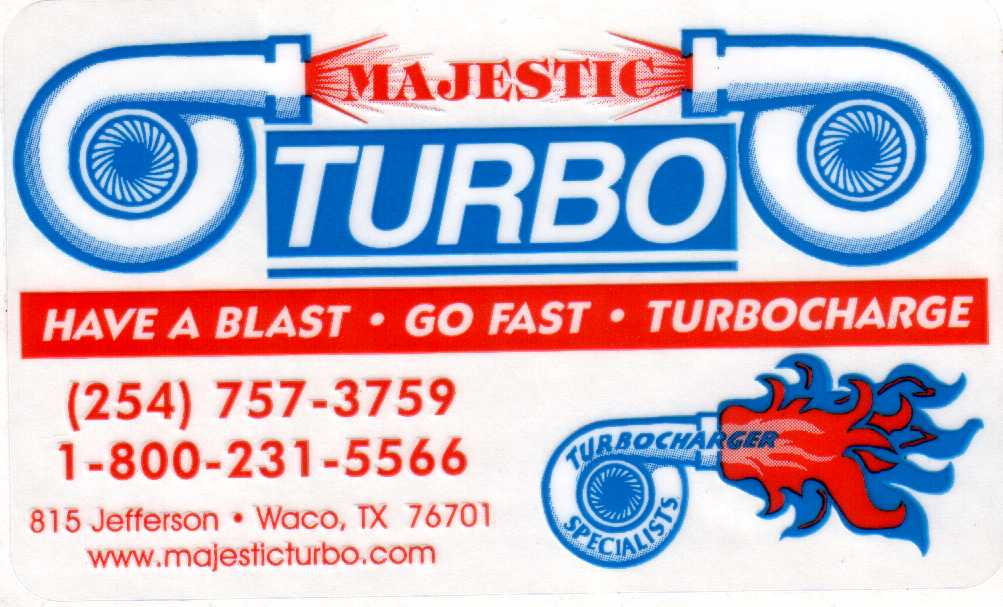 Boost Controller !!
This Boost Controller cost 40$ and does a nice job; bought from Majestic Turbo
My Turbo Blows !!